Careers
Year 10 Work Experience Notice
We require 3 forms for a students work experience placement to be confirmed. Please find the links below to access and submit the required forms online:
If the Employers Insurance expires before the work placement takes place (04-08 July) we will need to see a copy of the renewal.
The Careers Programme
You can view our careers Programme here:
Entitlement statement
Throughout their time at Nunthorpe, students will follow the National Framework for Careers Education, Information Advice and Guidance which looks at Career pathways for all students enabling them to make well informed realistic choices. In Years 10 and 11, they will also have a one to one interview with an independent careers advisor.
Our Academy and sixth form measures and assess the impact of the careers programme on students using the 'Destinations data'.
The Academy's next review of published information is July 2022.
Provider Access
Our policy statement sets out the academy's arrangements for managing the access of providers to students at the academy for the purposes of giving them information about the provider's education or training offer. This complies with the academy's legal obligations under Section 42B of the Education Act 1997.
You can view our provider access policy on the policies section of the website.
Upcoming Provider Events
Askham Bryan College
Middlesbrough
www.askham-bryan.ac.uk
Tel: 01642 327998
12th Oct 5-6:30pm
13th Nov 10:30-1:30pm
29th Jan 10:30-1:30pm
12th Mar 10:30-1:30pm
2nd Apr 10:30-1:30pm
10th May 5-6:30pm
28th Jun 5-6:30pm
Bede 6th Form College
www.stockton.ac.uk
Tel: 01642 373250
7th Oct 5-7pm
11th Nov 5-7pm
9th Dec (Online) 5-7pm
27th Jan 5-7pm
15th Feb (online) 5-7pm
Carmel 6th Form College
www.carmel.org.uk
Tel: 01325 254525
16th Nov -6.30pm
Northern School of Art www.northernart.ac.uk
Tel: 01642 288888
5th Oct 5:30-8pm
20th Nov 10-2pm
15th Jan 10-2pm
21st Feb 10-2pm
22nd Mar 5:30-8pm
11th Jun 10-2pm
Conyers 6th Form
www.conyers.org.uk
Tel: 01642 783253
11th Jan
Darlington College www.darlington.ac.uk Tel: 01325 503030
20th Oct 5.30-7.30pm
25th Nov 5.30-7.30pm
20th Jan 5.30-7.30pm
16th Mar 5.30-7.30pm
Egglescliffe 6th Form
www.egglescliffe.org.uk
Tel: 01642 352570
18th Nov 6:30-7:30pm
English Martyrs 6th Form College www.emshartlepool.org
Tel: 01429 273790
18th Nov
17th Mar
Hartlepool College of Further Education
www.hartlepoolfe.ac.uk
Tel: 01429 295000
6th Oct 5 – 7pm
Hartlepool 6th Form College www.hpoolsfc.ac.uk
Tel: 01429 294444
9th Oct 10 – 1pm
10th Nov 4.30 – 7.30pm
7th Dec 4.30 – 7.30pm
Houghall College
www.eastdurham.ac.uk
Tel: 0191 3754700
2nd Oct 9:30-11:30am
20th Oct 5-6:30pm
24th Nov 5-6:30pm
15th Dec 5-6:30pm
Ingleby Manor 6th Form www.inglebymanorschool.org.uk
Tel: 01642 352450
Kings Academy
www.thekingsacademy.org.uk
Tel: 01642 577577
Macmillan Academy
www.macmillan-academy.org.uk
Tel: 01642 736583
7th Oct 5-7.30pm
Middlesbrough College www.mbro.ac.uk
Tel: 01642 333700
12th Oct 5-8pm
6th Nov 11-2pm
9th Dec 5-7:30pm
29th Jan 11-2pm
16th Mar 5-7:30pm
28th Apr 5-7:30pm
5th May 4:30-7:30pm (Apprenticeship event) 18th May 5-7pm
7th July 5-7pm
NETA Training
www.neta.co.uk
Tel: 01642 616936
14th Oct 5-7pm
25th Nov 5-7pm
10th Feb (Apprenticeship event) 5-7pm
5th May 5-7pm
Nunthorpe Academy www.nunthorpe.co.uk
Tel: 01642 310561
11th Oct 6pm-8pm
Prior Pursglove College www.pursglove.ac.uk
Tel: 01287 280800
14th Oct 5-8pm
4th Dec 10-12pm
1st Feb 5-7:30pm
30th Mar 5-7pm
Queen Elizabeth 6th Form College www.qeliz.ac.uk
Tel: 01325 461315
7th Oct 5-8pm
13th Oct 5-8pm
19th Oct 5-8pm
Redcar and Cleveland College www.cleveland.ac.uk
Tel: 01642 473132
6th Oct 5-7pm
4th Nov 5-7pm
8th Dec 5-7pm
29th Jan 10-12pm
9th Mar 5-7pm
12th May 5-7pm
Stockton Riverside College
www.stockton.ac.uk
Tel: 01642 865566
11th Oct 5:30-8:30pm
18th Nov 5:30-8:30pm
8th Feb (Apprenticeship & Full time) 5:30-7:30pm
15th Mar 5:30-7:30pm
23rd Apr 10-12pm
Stockton 6th Form College www.stocktonsfc.ac.uk
Tel: 01642 612611
19th Oct 5 – 7pm
9th Dec 5-7pm
9th Feb 5 – 7pm
5th April 5- 7pm
The Skills Academy www.stockton.ac.uk/skillsacademy
Tel: 01642 607 464
19th Oct 4:30-6:30pm
30th Nov 4:30-6:30pm
17th Feb 4:30-6:30pm
Teesside High
www.teessidehigh.co.uk
Tel: 01642 782095
25th Sept 9:30-12:30pm
Trinity Catholic College www.trinitycatholiccollege.org.uk
Tel: 01642 298100
TTE
www.tte.co.uk
Tel: 01642 462266
5th Oct 4-6pm
24th Nov 4-6pm
13th Jan 4-6pm
8th Feb 4-6pm
23rd Mar 4-6pm
12th May 4-6pm
7th June 4-6pm
UTC South Durham
www.utcsouthdurham.org
Tel: 01325 430250
14th Oct 5:30-8:30pm
30th Nov 5:30-8:30pm
Yarm School
www.yarmschool.org
Tel: 01642 786023
Whilst we have checked that that this information is currently correct, we suggest that you always confirm the date and times of individual colleges / school events on their website / social media before attending.
National Careers Week
07 - 12 March 2022
Apprenticeship week
07 - 13 February 2022
Y9 options
Wednesday 12 Jan 2022 04:30-7:00pm. Contact Mr James Skelton jskelton@nunthorpe.co.uk for further information.
Y10 Mock Interviews
Wednesday 08 December 2021
Y12 Mock Interviews
Monday 04 March 2022
Y10 & Y12 Work Experience
Y10 Work Experience Week: 04 - 08 July 2022
Y12 Work Experience Week: 14-18 February 2022
Work Experience Letter to Parents – October 2021
Year 10 Work Experience Information - HSBC
St Johns Ambulance - Work Experience Opportunities
Take a look at the opportunities available with St Johns Ambulance in our area. There are currently volunteering opportunities available with South Tees Hospital (and North Tees from January 2022) for older students aged 18+ There are also many opportunities available for students under 18 through their Youth Programme - Click of the Youth Programme tab within the website for more information: St Johns Ambulance.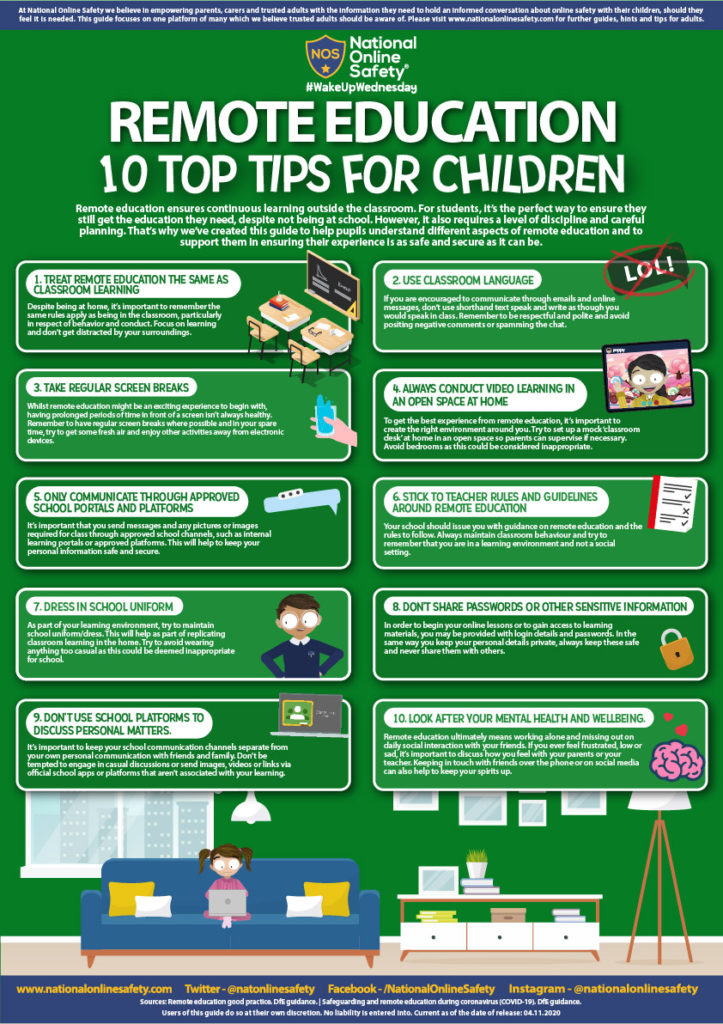 Nunthorpe Staff - Information about Careers
If a member of Staff at Nunthorpe requires information that isn't available on the website they should:
Contact Alistair Armstrong, Stacey Worton and Maria Hudson;
Read the careers and opportunities shared in ClassCharts;
See the updates in the Weekly Bulletin on the intranet;
Log in to Unifrog.
Gallery
Coming soon!
X
Covid 19 and Attendance Guidance Update
The guidance on Covid-19 is under respiratory infections. Specifically on the circumstances in which a child…
READ MORE