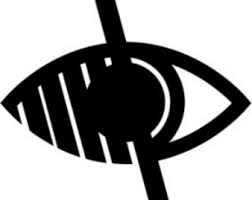 British Values
The Academy's Values are clear to all students, parents/carers, staff and community through its ethos of high expectations and vision
What are British Values?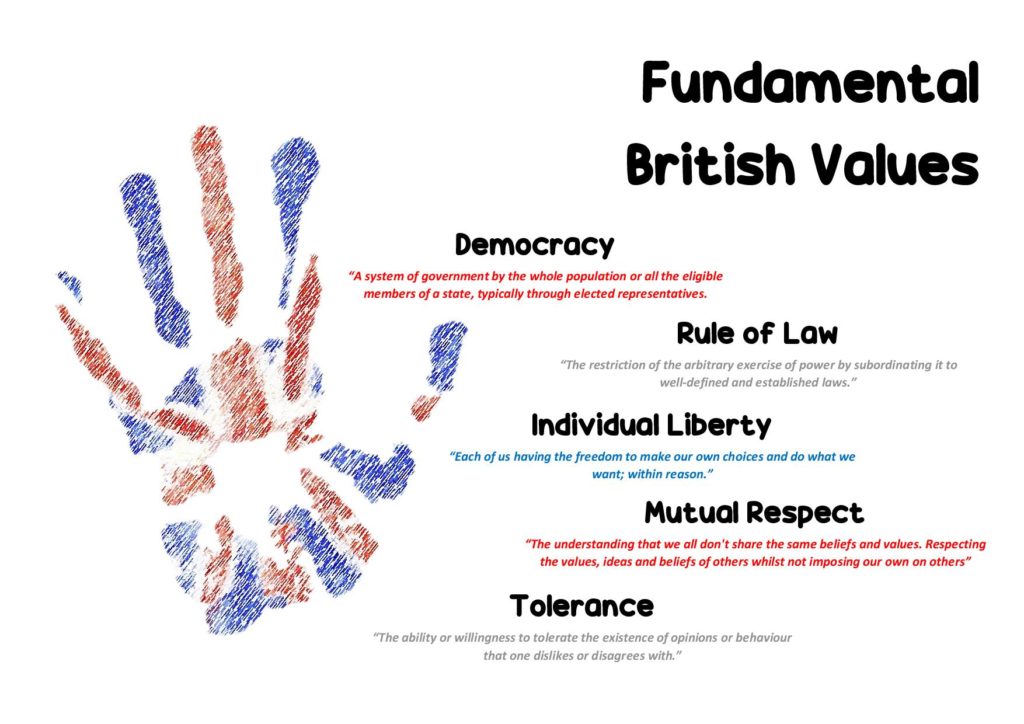 Students
All students have an entitlement to be provided with opportunities which allow them to achieve their potential. To ensure they make a valuable contribution as members of their community.
Staff
Demonstrate high expectations in a climate of challenge and support based upon Quality Assured accountability.
Student's development in values is essential in raising standards of attainment for all students and developing depth beyond the academic curriculum through questioning, reflection, discussion and evaluating others viewpoints. Nunthorpe academy believes that insisting on high expectations and an ethos of respect are an integral part of academy life.
To read the SMSC and British Values policy in full please click here: Spiritual, Moral, Social, and Cultural SMSC Policy
The Academy promotes academy wide values which reflect the themes of British Values:
Democracy;
Rule of Law;
Individual Liberty;
Mutual respect
Tolerance of different faiths and beliefs.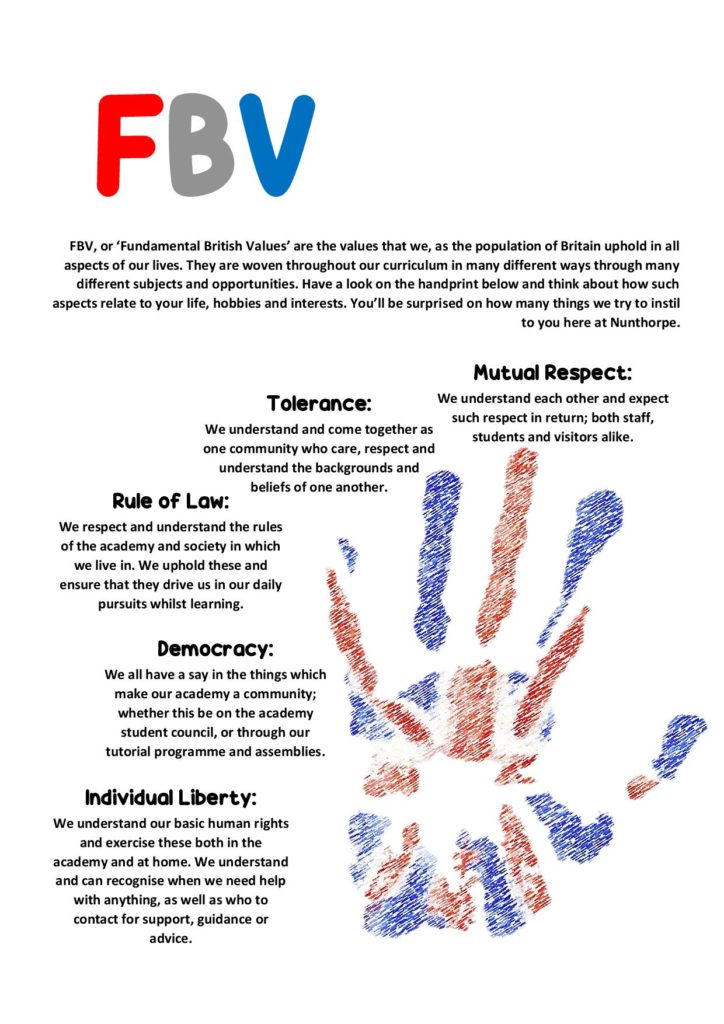 All students are asked to respect each other, and our ethos is promoted by adults modelling behaviours and clear visual prompts.
Each classroom also displays a poster referring to how these values are delivered within each subject area for reference when required.
To view all of these posters, please use the following link: Spiritual, Moral, Social, and Cultural SMSC Policy
To assist your ease in looking for specific subjects they are organised in the following way*:
Core
Ebacc
| | |
| --- | --- |
| Science | Modern Foreign Languages (French, German, Spanish) |
| Humanities (History, Geography) | Computer Science |
Open Group
| | |
| --- | --- |
| Technology (Product Design, Engineering, Food Technology) | Business Studies and Law |
| ICT | Art |
| Drama | Music |
| PE | Humanities (Psychology, Sociology, Philosophy & Ethics) |
* Please also view our Photo Galleries which evidence the substantial amount of work beyond the curriculum which supports our students SMSC and British Values learning.
Nunthorpe SMSC, FBV & Diversity Twitter Account