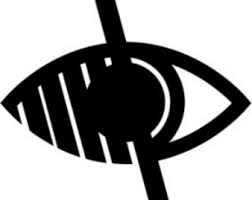 Science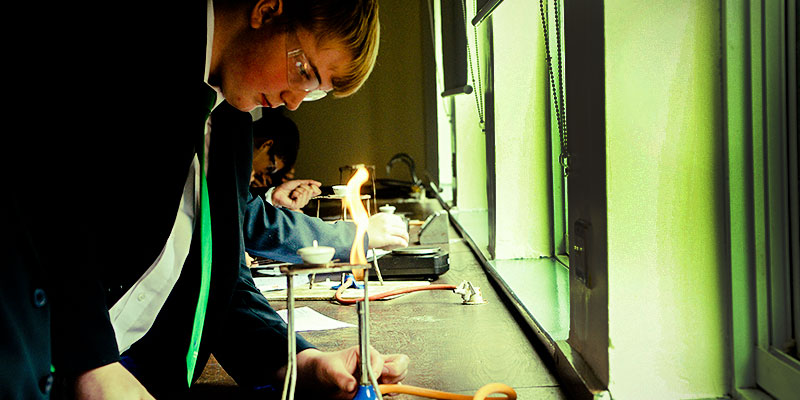 Science is part of every aspect of our lives, and arguably one of the most important subjects students study at the academy.
It is how our bodies work, why we become ill, how we get well, our impact on the world around us and how that world works. It is key to students' understanding of moral and ethical issues, such as what their part in global warming should be, whether we should allow stem cell research and what we should do about the energy crisis that will affect the world in their lifetimes. There is no aspect of a student's life that science does not touch, and all students are entitled to the opportunity to develop their understanding of these things.
Science Department
Year 6 Transition
The transition work we do at the end of year 6, before students join us focusses on building the skills needed to work in a science lab, and is mainly practical. This allows students to build their confidence in an unfamiliar setting and to test out some of the knowledge that they gained at KS2. The lessons they then start in September are designed to bridge the gap between KS2 and 3, and to set them up ready for GCSEs.
Key stage 3
KS3 Science sets the foundations for GCSEs and A-Levels. We offer lessons which are accessible for all students in the class and we create opportunities in every lesson for students to push beyond their target grades. We encourage a 'can do' attitude and prepare solid foundations to aid rapid progress with an awareness of how skills transfer to other subjects and the real-world. There are lots of opportunities to benefit from extra support when required. The order of the units may be slightly altered when a class is split between two or more teachers.
Year 7
AUTUMN
SPRING
SUMMER
Enquiry Process
Topic 1 Forces Part 1
Topic 2 Electromagnetism Part 1
Test
Topic 3 Waves Part 1
Topic 4 Energy Part 1
Test
Topic 5 Matter Part 1
Test
Topic 6 Reactions Part 1
Test
Topic 7 Earth Part 1
Test
Big Easter Test (everything done so far)
Topic 8 Organisms Part 1
Test
Topic 9 Ecosystems Part 1
Test
Topic 10 Genes Part 1
Test
Year 8
AUTUMN
SPRING
SUMMER
Enquiry Process
Topic 1 Forces Part 2
Test
Topic 2 Electromagnetism Part 2
Test
Topic 3 Waves Part 2
Test
Topic 4 Energy Part 2
Test
Topic 5 Matter Part 2
Test
Topic 6 Reactions Part 2
Test
Topic 7 Earth Part 2
Test
Big Easter Test (everything done so far inc. Year 7)
Topic 8 Organisms Part 2
Test
Topic 9 Ecosystems Part 2
Test
Topic 10 Genes Part 2
Test
Year 9
Cell structure, transport and division; Atomic Structure; Periodic table; conservation and dissipation of energy; energy transfer by heating; Energy resources; Organisation and the digestive system; Organising animals and plants; Communicable diseases; Preventing and treating disease; Non-communicable diseases.
Curriculum Progression Map
Key stage 4
At KS4 we aim to provide students with the best qualification route to suit their abilities and aspirations. To this end we currently offer GCSEs in all three separate sciences (Biology, Chemistry and Physics) and GCSEs in Combined Science using the AQA trilogy specification.
GCSE exam board – AQA https://www.aqa.org.uk/subjects/science/gcse.
Year 10
Structure and bonding; Electricity in circuits and the home; Photosynthesis and respiration; Calculations and chemical changes; Nervous system and hormonal coordination; Molecules and matter and radioactivity; Electrolysis and energy changes; Rates and Equilibrium; Forces in Balance; Reproduction, variation and evolution; Crude oil and fuels.
Year 11
Genetics and evolution; Chemical Analysis; The Earth's Atmosphere; Earth's Resources; Adaptations, interdependence, and competition; Biodiversity and ecosystems; Forces and Motion; Electromagnetism; Waves; Electromagnetic waves;
Curriculum Progression Map
Key stage 5
The sciences at KS5 are delivered via AS and A Level Biology Chemistry and Physics. These stretch even the most able students and are the ideal base for moving on to university. All three sciences develop the students' practical and transferable skills, making them more independent and able to move forward on their chosen path.
A Level Chemistry Overview
Exam board – OCR.
Module 1
Practical Skills
Module 2
Atomic structure and isotopes, Compounds, formulae and equations, Amount of substance, Acids, Redox, Electron structure, and Bonding and structure.
Module 3
Periodicity, Group 2, The halogens, Qualitative analysis, Enthalpy changes, Reaction rates, and Equilibrium.
Module 4
Basic hydrocarbon concepts, Alkanes, Alkenes, Alcohols, Halogenoalkanes, Organic synthesis, and Analytical techs.
Module 5
Rates, Equilibrium, Acid-base equilibria, Lattice enthalpy, Entropy and free energy, Electochemical cells, Redox, and Transition elements.
Module 6
Aromatic Compounds, Carboxylic Acids and Esters, Amines and Amino acids, Polymerisation, Synthesis, and Analytical techniques.
A Level Biology Overview
Exam board – OCR.
Module 1
Development of practical skills
Module 2
Cell structure, Biological molecules, Nucleic acids, Enzymes, Biological membranes, and nucleic acids.
Module 3
Exchange and transport, and Transport in animals and plants.
Module 4
Disease and the immune system, Biodiversity, and Classification and evolution.
Module 5
Communication and homeostasis, Excretion as an example of homeostatic control, Neuronal communication, Hormonal communication, Plant and animal responses, Photosynthesis, and Respiration.
Module 6
Ecosystems, Populations and sustainability, Cellular control, Patterns of inheritance, Manipulating genomes, and Cloning and biotechnology.
A Level Physics Overview
Exam board – OCR.
The first year is split into 4 teaching modules:
Module 1 – Develop of practical skills in Physics;
Module 2 – Foundations in Physics;
Module 3 – Forces and Motion;
Module 4 – Electrons, Waves and Photons.
The second year requires a further 2 modules:
Module 5 – Newtonian World and Astrophysics;
Module 6 – Particle and Medical Physics.
Curriculum Progression Map