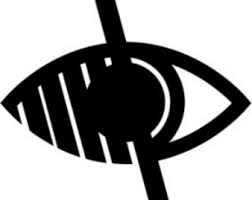 English
English and literacy are the skills needed to function in the 'real' world. Being skilled in English and literacy allows us to THINK, COMMUNICATE and COMPREHEND in a variety of situations, thus enabling us to succeed in whichever path we choose.
The most literate student can adapt their spoken and written literacy to match purpose, audience and context without exception, which is at the heart of the English department's motivation and vision.
The English department is committed to providing a curriculum that provides for the needs and the progress of all students, regardless of ability, gender or background. Developing literacy and communication skills which will support our students in the future world of work is at the heart of everything we do, alongside generating a love of literature, culture and creativity.
Students secure skills in the core elements of Speaking and Listening, Reading and Writing, whilst developing an enquiring mind and enabling them to explore new areas of expertise, whatever their starting point. Students will experience a broad and challenging curriculum encompassing all aspects of the diversity and creativity of English, in particular the cultural importance of English Literature. Fiction, short stories, drama and poetry invite an immersive learning experience to capture the heart and mind.
English Department
Year 6 Transition
Year 6 students spend their transition weeks at Nunthorpe Academy developing their writing and comprehension skills. From working closely with local primary schools, writing and comprehension provides a fluid transition from Key Stage 2 and creates a further layer of development as students progress to KS3 English.
Key stage 3
Programme of study
The KS3 English curriculum provides the foundation for the GSCE Literature and Language exams that the students will take in Year 11. The KS3 curriculum emphasises and embeds the key skills required to access the GCSE specification but in an exploratory, fun and creative way.
The Learning Journey
Year 7
| | | | | | | |
| --- | --- | --- | --- | --- | --- | --- |
| | Term 1 | Term 2 | Term 3 | Term 4 | Term 5 | Term 6 |
| Topic | Writing from another world | The Tempest | The Bone Sparrow | The Bone Sparrow | Poems from other cultures | Short Stories |
Year 8
| | | | | | | |
| --- | --- | --- | --- | --- | --- | --- |
| | Term 1 | Term 2 | Term 3 | Term 4 | Term 5 | Term 6 |
| Topic | Macbeth | Macbeth | Gothic Writing | Animal Farm | Animal Farm | Short Stories |
Year 9
| | | | | | | |
| --- | --- | --- | --- | --- | --- | --- |
| | Term 1 | Term 2 | Term 3 | Term 4 | Term 5 | Term 6 |
| Topic | Romeo & Juliet | Romeo & Juliet | SMSC Comprehension | World War One Poetry | World War One Writing | The Great Gatsby |
How are you going to be assessed?
You will be awarded a grade 1-9 throughout KS3 and KS4 to keep in line with the new GCSE grading criteria. The assessments will be based on GSCE questions from the KS4 syllabus to embed the skills required.
Key stage 4
Programme of study
All students will study AQA English Language and English Literature at GCSE and will develop the skills embedded from KS3 into KS4. Both subjects will be taught side by side with each other allowing the skills to be practised multiple times throughout the course.
The Learning Journey
Literature
Paper 1: Shakespeare – Romeo and Juliet and the 19th-century novel – A Christmas Carol;
Paper 2: Modern texts – An Inspector Calls and poetry – Power and Conflict and Unseen poetry.
Language
Paper 1 – Explorations in creative writing and reading.
Paper 2 – Writers' viewpoints and perspectives.
Examinations
At the end of year 11, students will sit four examinations as outlined above: two in Literature and two in Language. There is no controlled assessment or coursework.
Additionally, students will complete a Speaking and Listening assessment. This is not an examination as such but an opportunity for students to demonstrate their ability to present, discuss, explain, respond and listen to others. Students will receive a Pass, Merit or Distinction for this assessment. The Speaking and Listening assessment is independent of Language and Literature and, therefore, has no impact upon any other mark a student is awarded.
Key stage 5
Programme of study
At Nunthorpe Academy, we offer the students the chance to study A Level Literature and A Level Language. Both subjects are assessed in the form of two examinations at the end of Year 13.
The Learning Journey
Literature
A Level Literature follows the OCR syllabus for the full A Level qualification. Throughout the two years, students will access and study a range of texts from different perspectives and ideas as well as doing an independent piece of coursework focusing on three texts of their choice.
| | | |
| --- | --- | --- |
| | Year 12 | Year 13 |
| English Literature Topics | The Bloody Chamber, Hamlet, A collection of poems by Christina Rossetti and A Streetcar Named Desire. | The Duchess of Malfi, Frankenstein, The Gothic and a recap of year 12 texts studied. Independent Coursework. |
Language
A Level Language follows the AQA syllabus for the full A Level qualification. Throughout the two years, students will analyse different forms of language from spoken, written to electronic. They will also look at different frameworks of language such as gender, power and occupation. As well as the two exams, students will also complete an independent piece of coursework investigating a part of the English language they are most interested in.
| | | |
| --- | --- | --- |
| | Year 12 | Year 13 |
| English Language | Analysing texts for representation and meaning, data analysis and creative writing. Analysing language in different social contexts. | Recap and continuation of skills from year 12. Child Language Acquisition. Independent coursework. |
Job prospects
Most universities favour an English A Level whether that be Literature or Language due to the skills that it develops in the students. For example, communication skills, fluency in writing, analytical skills and independent research. Such skills lend themselves to a plethora of careers such as journalism, teaching, publishing, etc.