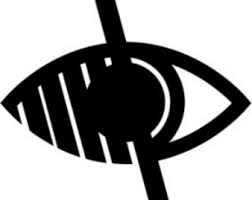 Interim Reports
The below guides provide information on how the academy reports on progress.
An interim report will be produced 3 times each academic year
1 report in the Autumn term;
1 report in the Spring term;
final report in the Summer term.
Each report is emailed to the student's Nunthorpe email address. As well as these three reports, parents / carers will be invited to a Parent Review Evening (please see separate documentation on the website for details of these events).

The interim report has been simplified to enable you to see clearly the start point for each student; this is the KS2 SAT level in English and Mathematics for these subjects. For all students the KS2 SAT result is now given as a number based around 100. 120 is the highest score and 80 is the lowest and 100 is considered to be secondary ready.

The Government judges the progress of students by using a system called 'Progress 8'. This system sets an expected value for each student in each subject based on the KS2 levels in English and Mathematics.

At Nunthorpe Academy we set progress benchmarks for all subjects. Students are set these benchmarks based upon their KS2 levels in English and Mathematics and using the 'Progress 8' expectations. At Nunthorpe Academy we always set targets that are both achievable and aspirational and guide students to make outstanding progress.

In Years 7 to 10, 12 and 13 academic data is reported as a 'working grade', this is the grade they are currently working at, in 'fine levels'. This means that teachers are asked to choose a grade, for example a 4-, 4= or 4+, the + is the highest grade and the – is the lowest. Parents should be able to track the progress of their child from interim to interim and from year to year.

In Year 11 the data is reported as just a 'predicted grade', this is a grade that we predict the student will achieve at the end of the course based on everything we know about them.
In reports at KS3 and KS4 the data is now reported in the new GCSE grade format of 9 to 1. At KS5 reports lettered grades from A* to E are used.
The following represent the grade range we expect to see within each year group:
Year 7: WT1= (working towards grade 1-) to 3+;
Year 8: 1- to 4+;
Year 9: 1= to 5+;
Year 10: 2- to 7+;
Year 11: 2= to 9+
Click here for the guide to Interim Reports split into year groups: