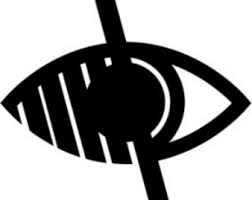 KS5 Curriculum

We offer a broad selection of subjects to cater for a range of academic abilities, interests and career aspirations. For more information, please see our 2023-24 Prospectus.
For more information about our Sixth Form and the application process click here: Sixth Form.
16-19 Study Programmes
We aim to ensure that all of our students leave at the end of Year 13 with the qualifications, skills and characteristics ready for University and their careers. To do this, we provide the following:
Substantial academic qualifications
Opportunities to complete further qualifications (ie Extended Project Qualification and Junior Sport Leaders Award)
Enrichment and further non qualification opportunities
Work experience
A rigorous, broad and fulfilling pastoral programme
Academic support
Careers guidance and support
Subjects
These are full A-Levels unless otherwise stated. Entry requirements can be found at the end of our prospectus, please see the link above.
Art;
Biology;
Business Studies;
Chemistry;
Drama;
English Language;
English Literature;
French;
Further Mathematics;
Geography;
German;
Government and Politics;
BTEC Health and Social Care (single, double and triple option);
History;
Law;
Mathematics;
Media Studies;
Philosophy and Ethics;
Physical Education;
Physics;
Product Design;
Psychology;
Spanish.
Pastoral Programme
We have designed a comprehensive, 2 hours per week, pastoral programme, ensuring students are fully prepared for life after Sixth Form. The programme will focus on:
Careers
Study techniques
University and apprenticeship applications
Transferable skills
Guest speakers
Living away from home
Real life issues / topical matters
Preparing for the world of work
Academic Support
In addition to the pastoral programme, a personal tutor will act as an academic mentor to offer advice and guidance to their tutees, to ensure that you are thriving on your courses. The tutors will work with students in areas such as:
Study skills
Meeting coursework deadlines
Future choices
Termly academic progress reports
One-to-one meetings to set and review targets
Oxbridge applications
Applying for courses in medicine
University admission tests
Interview practice (often with alumni)
Enrichment
All students are encouraged to complete at least one hour per week of an enrichment activity.
Options include:
Volunteering in the community
Sixth Form student council
Student ambassadors
Peer mentoring
Reading buddy scheme
EPQ (Extended Project Qualification)
JSLA (Junior Sports Leaders Award
The Meserani Project (fundraising and then working in a school in Tanzania for 3 weeks)
University and Careers Support
In the Sixth Form we have a strong emphasis on helping our students make the right decisions for their next steps post-18. This includes:
Guidance and support on personal statement writing
Guided job application support.
Work experience
Mock interviews with local employers
Guest speakers from a range of sectors.
Unifrog – access to the latest careers information.