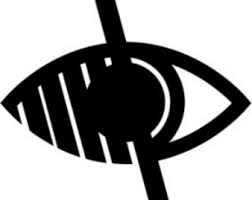 Sixth Form

Applying for Sixth Form
Sixth form Entry Requirements
We are happy to meet with all students and offer guidance at this important stage in thinking about future studies. Before submitting an application to the Sixth Form it is beneficial to do the following:
Discuss possible subject choices with your current teachers and how realistic it is that you can succeed in this area;
Speak to current Year 12 and 13 students about their experiences at Nunthorpe Sixth Form.
Once you are sure you think Nunthorpe Sixth Form is right for you please complete the application form and we will get in touch and arrange an interview.
Our new online application form can be completed here: Sixth Form Application Form – 2022 / 23.
You can print our paper application form, and view our prospectus here: Sixth Form – Application Pack.
You can view an overview of each subjects here: Sixth Form Virtual Open Evening.
Open Evening
Our Open Evening was held in October 2021, if you have any questions about applying for the Sixth Form please contact Ms Hermione Jackson (hjackson@nunthorpe.co.uk) or Mr Sean Chuhan (schuhan@nunthorpe.co.uk)
Pastoral Support
6th Form Pastoral Team
Leadership Team
Mrs Hermione Jackson (Head of Sixth Form)
hjackson@nunthorpe.co.uk
Mr Sean Chuhan (Assistant Head of Sixth Form)
schuhan@nunthorpe.co.uk
Sixth Form Tutors
Y12 tutors
Y13 tutors
Sixth Form Support Tutors and Mentors
M. Currie
A. Ingleson
M. Pendlington
N. Richardson
Sixth Form Pastoral Programme
You can view our Registration Activities and our Tutorial Activities here:
Sixth Form Newsletters