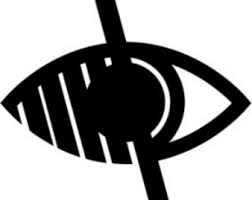 Business and Computing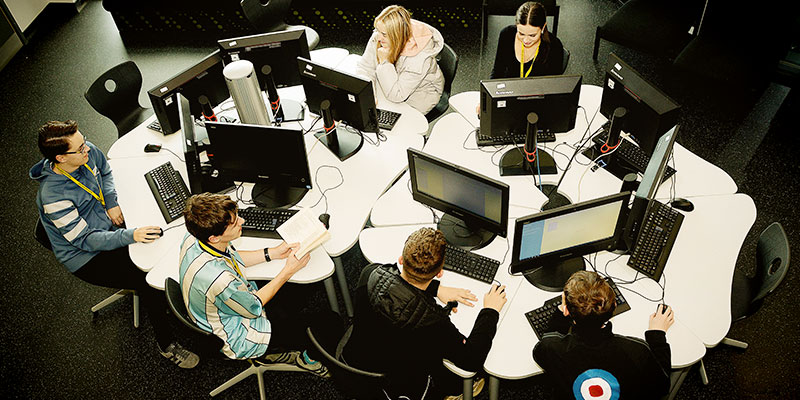 The Business and Computing Department consists of 4 full time teaching staff, delivering 4 subjects across the curriculum, under the title of Business, ICT and Enterprise.
The Faculty has 4 computer rooms in the main school, two of which are equipped with tables to be used as a classroom and computer room. The faculty deliver computing across Key Stages 3, 4, and 5, Business at Key Stage 4 and 5, with Media and Law solely at Key Stage 5.
Business and Computing Department
Key stage 3
KS3 Computer Science aims to give students a broad range of knowledge. Year 7 and Year 8 are used to introduce ideas and concepts relating to Computer Science. Students look at how information is stored in a computer, how computers can be networked, fundamentals of computers and will begin to learn how to program. Students will start programming using Scratch and will progress to using BBC micro:bits. Students will use a range of different software and will learn a variety of ICT skills.
Year 9 is used to build on the knowledge gained in Year 7 and 8 and to go in to the same topics but in more detail to prepare students for GCSE Computing. Students will use Visual Basic to develop their programming skills.
The first topic studied by each year group is Digital Resilience. In Year 7 students combine this with looking at how to present information, in Year 8 it is combined with creating a website and Year 9 look at online security threats.
The Learning Journey
Key stage 4
In VCERT Business, students will study two units: Unit 1 – "Introduction to Business and Enterprise" which covers Entrepreneurs, Marketing, Operations Management, Internal Influences on Business and External Influences on Business. Students will then move on to Unit 2 – "Understanding Resources for Business and Enterprise Planning" which covers Research, Human Resources, Enterprise and Business Finance and Business and Enterprise Planning. Unit 1 is externally assessed by an examination and is worth 40% of the qualification. This will be sat in the March of Year 10, with a re-sit opportunity in the November of Year 11. Unit 2 is a Synoptic Project which is internally assessed and externally moderation and is worth 60% of the qualification. Students will receive a scenario in the December of Year 11 and will complete the Synoptic Project over 20 hours of supervised sessions which take place during their normal lessons.
Students who opt for GCSE Computer Science will study the J277 specification by OCR. Students will receive five lessons a fortnight. Students final grade is 100% exam based, students sit two papers at the end of Year 11, each worth 50% of their grade. For Computer Systems students will learn about the components inside a computer and how they work together, how computers can be networked, security threats and the impacts of technology. For Computational Thinking, algorithms and programming students will learn how to plan, design, implement and test a program. This knowledge is reinforced through practical lessons where students can apply the skills they learn.
The Learning Journey
Key stage 5
The Business and Computing Faculty offer various Key Stage 5 qualifications; Business, Computer Science, and Media.
A Level Business students study the AQA A Level Business specification and there is no requirement for students to have studied Business at Key Stage 4 in order to study Business at Key Stage 5.
In Year 12, students will study the following topics:
What is Business?
Managers, leadership and decision making;
Decision making to improve marketing performance;
Decision making to improve operational performance;
Decision making to improve financial performance;
Decision making to improve human resource performance.
In Year 13, students will study the following topics:
Analysing the strategic position of a business;
Choosing strategic direction;
Strategic methods: how to pursue strategies;
Managing strategic change.
More information can be found on the AQA website: AQA | AS and A-level Business.
For Media Studies we offer the AQA 7572 specification. Students will study the four key areas which underpin the course: Media Language, Media Audiences, Media Industries and Media Representations. Students combine this theoretical knowledge with practical skills such as web development and image software. Students complete two exams at the end of Year 13, each exam is worth 35% of the final grade. Students will apply their knowledge to eighteen products set by the exam board. These include: newspapers, magazines, websites, adverts, TV programs, video games and music videos. The final 30% of students is grade comes from a Non Examined Assessment (NEA) also completed in Year 13.
The Learning Journey