Cafe (Sixth Form)
The Lime Lounge Cafe located in our Sixth Form offers a wide range of freshly made produce, sourced locally and lovingly prepared by our team of experienced catering staff.
With a warm welcome and food available throughout the day the facilities provide a colourful and vibrant atmosphere to enjoy a meal or simply sit and have a drink.
With enough Dining for 70 people and break out areas of comfortable seating this really does offer a lovely environment in which to relax.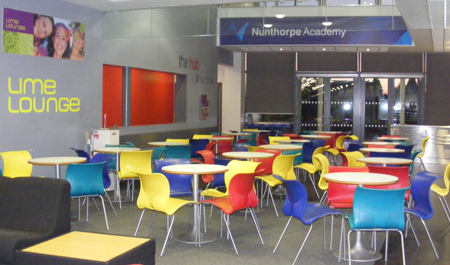 Enquire about this facility